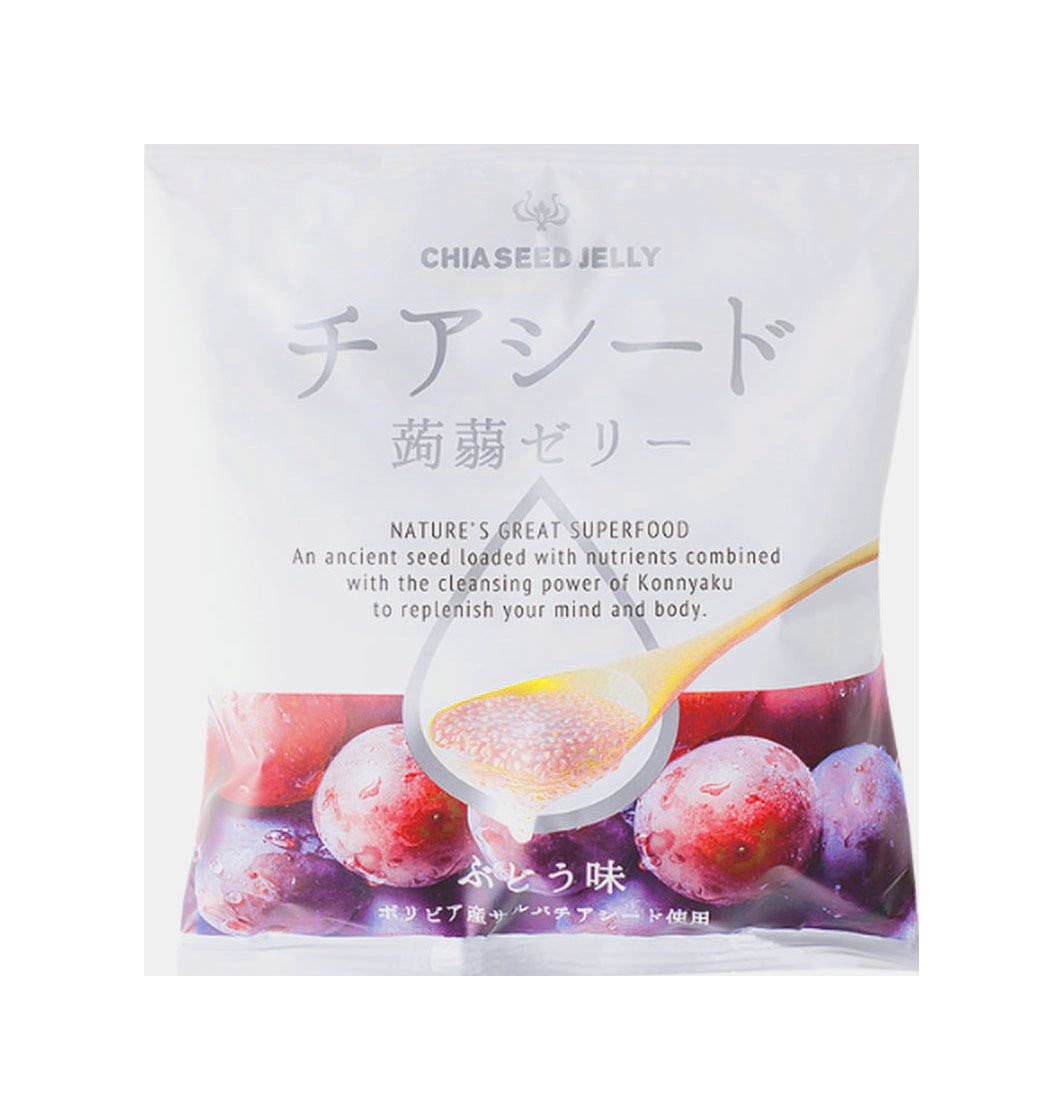 Chia Seed Konjac Jelly, Grape Flavor by Wakasho 5.8oz
$5.99
Origin: Japan
This low calorie healthy jelly made of superfood chia seeds, and Konjac Jelly that contains water-soluble dietary fiber.With this combination, it allows you to take in not only dietary fiber but also an essential fatty acid – "α‐Lipoic Acid"(EFA) that can't be synthesized in the body.
Grape Flavor.
* Konjac – It is low in calories and a satiating food, so it can prevent you from overeating, and it's rich in dietary fiber, so it will improve your intestinal environment.
* Chia Seeds – It has antioxidant properties and work to reduce triglycerides and bad cholesterol.
* Beet Sugar – This jelly is sweetened by beet sugar which is low calorie and healthy.
23 in stock