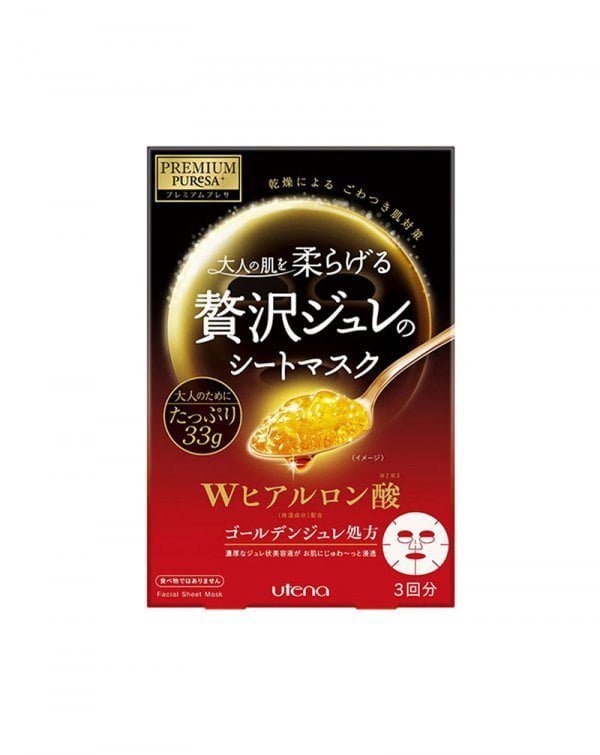 Premium PUReSA Hyaluronic Acid with Golden Jelly Facial Mask by Utena
$10.99
Origin: Japan
A golden jelly mask that delivers moisture deeply into the skin to soften dry and hardened mature skin. Combined with 2 types of hyaluronic acids (moisturizing ingredients) for soft, moist skin.
Contains 33g of rich golden jelly essence to soften and invigorate rough skin.
No artificial fragrance, artificial colours, mineral oil, alcohol, silicon or UV absorber.
3 sheet
10 in stock